The new September/October 2023 issue of Faith for Today is now available to read  online and/or download.
Click here if you would like to receive the Faith for Today bi-monthly newsletter in your email when the new copy comes out every two months.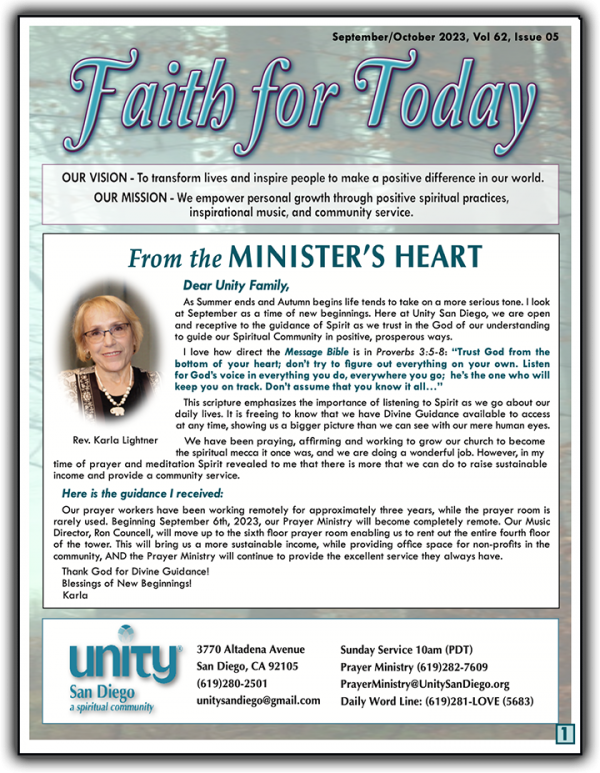 Click on the links below for previous issues of Faith for Today
2023
2022
2021
2020
2019
2018
2017
2016
2015
For Faith for Today / Newsletter Submission Guidelines, please email: FFT@UnitySanDiego.org
To be notified of when the next Faith for Today newsletter is available, please sign up below. We respect your privacy! Your email address is never shared, sold or otherwise distributed. You may unsubscribe at ANYTIME.