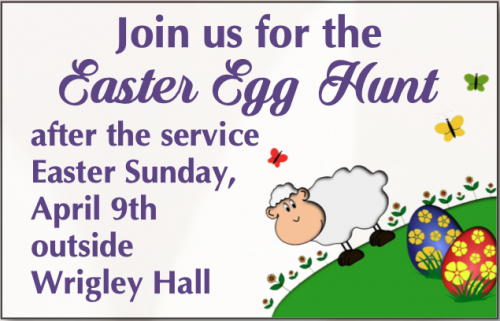 Youth Family Ministry
Sunday Mornings Classes at 10am (PDT) now on the 2nd floor of the Tower in the new YFM "Clubhouse"
YFM Sunday Morning Classes
All of our young people are together during the lessons for in-person learning on the 2nd floor of the Tower at 10am every Sunday morning. We lovingly teach our children and teens Unity Principles and Truths in fun and exciting ways.
Teaching our young people about service, compassion, empathy and love is in alignment with our Unity principles. We look forward to exciting activities and lessons.
The UniTeen/YOU Thursday game night once/week will continue on Zoom until young people decide they no longer want to participate.
Contact Lauren, our YFM Director at yfmunity@gmail.com for more information.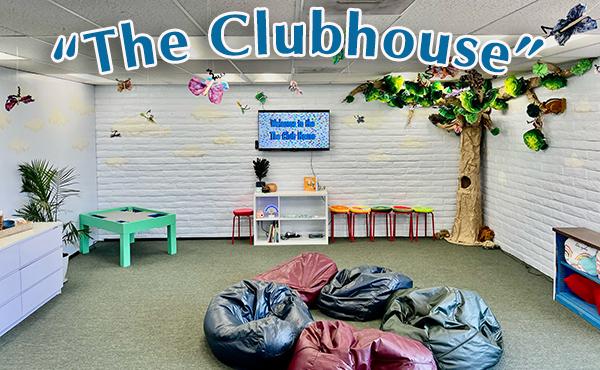 New Youth & Family Ministry Classroom
The YFM classroom is now located on the second floor of the Tower. We invite you to come see us there and feel free to bring your children there on Sundays at 10am. For more information contact Lauren at yfmunity@gmail.com
A Word from our Family Ministry Director

The year is off to a fun start and we are excited to announce that we will be having an Easter Egg Hunt after church service on Easter Sunday, April 9th.
Recently we have been gaining a better understanding of what God is and where we can find God around us in everyday life. We have also been working on what to do when we feel anxious with different techniques like "Box Breathing" by taking a breath in for the count of four, holding it for four, releasing it for four and then holding for another four before taking in another breath.
We also have been spending time practicing affirmations like "I see love in every situation." A lot of our time over the next few months will be spent exploring how we know we are loved by God, by knowing ourselvews and what to do when big emotions pop up around us.
We are also looking for those who would like to volunteer in The Club House.
If you or anyone you know would like to join us please feel free to reach out to me
at yfmunity@gmail.com.
Lauren Ferrin
Director of Youth and Family Ministry
yfmunity@gmail.com
2022 Fall Festival & Church Picnic
This year our Fall Festival was combined with the Church Picnic and was held on Sunday, October 30th, 2022. Along with comforting fellowship, we enjoyed great carnival games, a delicious cakewalk, the old-time favorite - balloons and darts and our new favorite - pie eating contest. We also had a costume contest for ALL AGES.
 There were winners in all age groups and everyone participating earned a prize. We enjoyed hot dogs, hamburgers and many nice potluck contributions. Kathy Davis and Rev. Karla held a silent auction and raffle. A good time was had by all and we look forward to continuing this annual tradition in future years!
 
Fun in the Sun at Stallion Oaks Ranch Campout, August 2022
On August 12th-14th, 2022, we held our first Annual Family Campout at Stallion Oaks. Together, Unity San Diego, Unity of the Trails (Rev. Ken Fendrick), and Agape is Love (Beci Rohkohl) provided reiki, archery, swimming, hiking and unlimited fun at The Unity Center's ranch, Stallion Oaks in Descanso. Thirty- five people attended our campout and slept in yurts, tents and trailers or came up for the day on Saturday. We cooked paper bag bacon and eggs over a campfire, made wampum sticks (pudding inside biscuits cooked over a campfire) and had unlimited smore's. On Saturday night Elene Bratton and her lovely daughter Danielle projected a movie onto a yurt so families could enjoy an outdoor film together. On Sunday morning, Rev. Ken and Beci held an adult service in the barn while Rev. Karla held the youth service, "God in Nature" in the pool. What a fantastic time we all had together!
---
Youth and Family Ministry Mission
Our mission is to create safe, loving environments where children and teens can explore their relationship with God and where each individual journey to self-awareness/God-awareness is honored.
Youth and Family Ministry Vision
Our vision is that each child knows that they are loved and supported by a community of faith that holds them precious and irreplaceable, and to be aware that they have the power to create with God an amazing life.
Unity's Five Basic Principles for Youth
God is all good and active in everything, everywhere.
I am naturally good because God's divinity is in me and in everyone.
I create my experiences by what I choose to think and what I feel and believe.
Through affirmative prayer and meditation, I connect with God and bring out the good in my life.
I do and give my best by living the truth I know. I make a difference.
Our Youth and Family Ministry Department serves youth of all ages every Sunday morning at 10am on the 2nd floor of the Tower. For more information, contact Lauren at yfmunity@gmail.com.