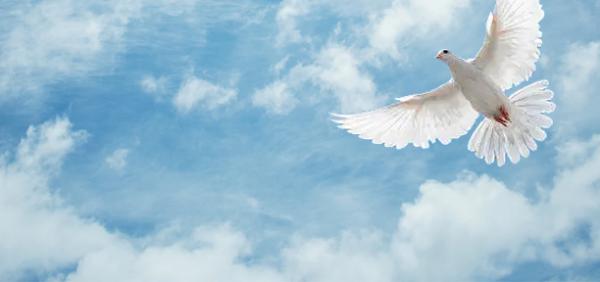 Please call us for prayer Monday thru Friday from Noon - 5pm at 619-282-7609.
Blessings of Wholeness
Unity uses prayer and meditation to create a stronger connection with the God of our understanding and to affirm positive beliefs about desired outcomes.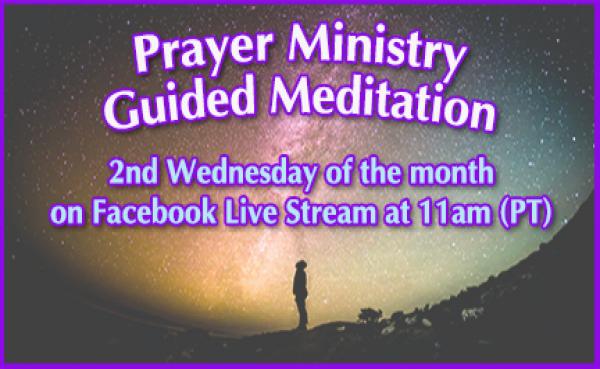 Our Second Wednesday Prayer Ministry Guided Meditation
at 11am on Facebook Live
We bless you and hold the high watch for you in all your needs.
https://www.facebook.com/unitysandiego
 
Prayer Ministry
Prayer has been the heart of Unity for more than 120 years.
Unity uses prayer and meditation to create a stronger connection with the God of our understanding and to create positive change within each of us. There are many ways to join us in prayer:
• Submit an online Prayer Request through this website.
• Fill out a prayer request on the back of the chairs in the sanctuary. Put your prayer requests and intentions in the prayer box located on the table as you enter the sanctuary.
• Contact our Unity San Diego Prayer Line Monday through Friday, 12pm-5pm at (619) 282-7609 or leave us a message before or after hours. You can also email us at: prayerministry@unitysandiego.org.
• If you would like someone to pray with you when the Unity San Diego Prayer Line is closed, please contact Silent Unity. Silent Unity is located at Unity Village in Lee's Summit, MO. Trained Prayer Associates at Silent Unity, have been praying for people of all faiths for more than 120 years. In our time zone (PT) Prayer Associates are available 3am-11pm, 7 days a week, 365 days a year. Just call1-(816) 969-2000. Your prayer request will be held in confidence, prayed on for thirty days and you can call as often as you choose.
• Download the uPray app to your Apple or Android device, and submit a prayer request, hear an affirmation, or listen to a meditation. Requests submitted through uPray go directly to Silent Unity and are not received by Unity San Diego.
Prayer and Meditation on Facebook
Monday-Friday at 9am (PT) join us on Facebook Live as we start each weekday morning with a short Daily Prayer and Meditation.
On the second Wednesday of each month at 11am (PT) Unity San Diego holds a virtual (Monthly) Prayer Ministry Guided Meditation on Facebook Live. Take a break from your busy schedule and join us for this special time of prayer and meditation.
Daily ePrayer
You can receive a daily email prayer by sending an email to: emailprayer-request@unitysandiego.org and type the word subscribe in the subject line. You may also just click here and when your e-mail program opens just click send. Prayers are prepared daily by members of our board of directors and faithful congregants of Unity San Diego.
Prayer Chaplains
Prayer Chaplains offer one-on-one prayer support after the Sunday service. Please meet the Prayer Chaplain for the day in front of St. Luke's Chapel where you can meet in sacred, confidential prayer.
Prayer Chaplains receive extensive training. When you pray with a Prayer Chaplain, he or she will:
• Hold a sacred, prayerful consciousness
• Listen lovingly to your prayer request
• Pray from the heart, knowing the Christ within does the work
• Release your request knowing the healing, loving, peaceful power of Spirit is present at all times, in all situations
• Hold your prayer request in confidence
• Provide information, when asked, on resources for counseling or other assistance
Prayer Chaplains do not counsel or advise, fulfill the role of a personal confidante, discuss your prayer request with others, or make judgments about information shared with them.