Unity San Diego Choir and Music Team
You are invited to Join our Unity San Diego Choir
Our choir is presently planning to sing once a month for the church services.
Choir practice takes place in St, Luke's Chapel in the Tower.
Ron Councell, our Music Director, will be announcing the schedule for future choir practices for 
the Sundays the choir will sing.
If you are interested in more information, contact our Music Director, Ron Councell by email

Ron Councell, Unity San Diego Music Ministry Director
Ron Councell, an accomplished musical director and accompanist, performs at many of the theatres in San Diego, which include the The Old Globe (Dirty Rotten Scoundrels (World Premiere), Chita Rivera: The Dancer's Life (World Premiere), Working, Himself and Nora, The Grinch), The La Jolla Playhouse (Dracula, Zhivago), and the Civic Theatre (The Full Monty, The Producers) Lyceum (Reunion, Always…Patsy Cline) and most recently North Coast Repertory Theatre (Dames at Sea, Romance Romance, Man with a Load of Mischief).  
Ron believes strongly in the importance of the Arts in children's education. He was the Vocal Director for the international Spanish/English Children's Educational Program "Dos Y Dos". He also works in children's theatre and has directed and conducted numerous productions for San Diego Junior Theatre (Sound of Music, 42nd Street, Cinderella), Peter Pan Junior Theatre (Annie, Guys and Dolls, My Fair Lady), the San Diego Opera Education and Outreach Program (Rip Van Winkle), and at Muirlands Middle School (Working, Once Upon a Mattress, Pippin).
Ron has taught for the Grossmont College Theatre Department, co-teaching a Music Theatre Workshop class with both Susan Jordan DeLeon and Lisa Drummond for 15 years. While there, he Musical Directed seven productions, The Fantastiks, Suds, Company, I Love You Because, Parade, The 25th Annual Putnam County Spelling Bee, You're a Good Man Charlie Brown, and Lucky Stiff
 In addition, Mr. Councell was the musical director and arranger for the internationally acclaimed Celtic-rock dance show, Celtic Fusion which toured in the United States, South America, Australia, and Scotland. He enjoyed spending six weeks in Glasgow performing at the Celtic Connections Festival and recording the Celtic Fusion soundtrack with the original cast. During his career, Ron has performed in Iceland, Sweden, Norway, France, Germany, Austria, and Italy.
Currently, Mr. Councell is the Music Director for Unity San Diego. He is also the Vocal Coach and staff accompanist for the MFA in Musical Theatre at San Diego State University where he musical directed "Hi, My Name Is Alice" and "Spring Awakening".  He has also worked on their productions of "A Little Night Music", "The All-American Trailer Park Musical", "Pal Joey", "Les Miserable" and "Into the Woods".  While at SDSU, Ron has had the privilege of work shopping several new musicals, "Mr. Doctor" and "Mr. Holland's Opus" with BD Wong and "We Foxes" with Ryan Scott Oliver.
Unity San Diego Music Team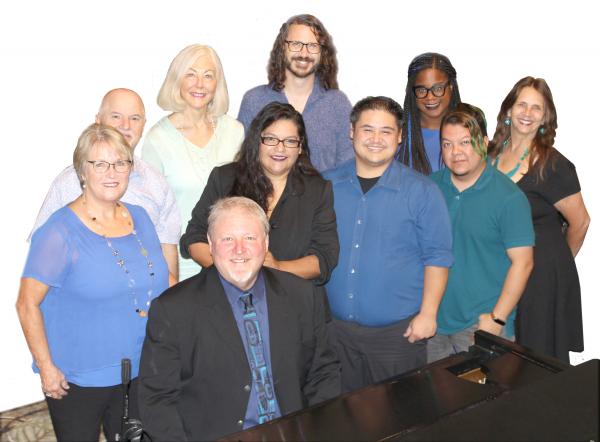 Meet our awesome Music Team, a lovely group of singers and instrumentalists and our illustrious leader, Ron Councell. The Music Team brings wonderful music to us as "Gathering Music" every Sunday morning starting 15 minutes before the service, and also performing several more songs during the rest of the service. We are so lucky to have these talented souls and our wonderful music here at Unity San Diego.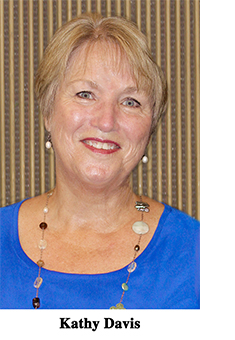 Kathy Davis
Vocals
Born in Louisville, KY, moved to Memphis, TN with family at age 12 and moved to San Diego at age 21 on my own.  One of 4 children to a mom who was a singer in high school and with a band on the radio in Louisville in her late teens and early 20's.  After marrying my dad, she sang only at church and at home – thus seeding my love of song and music.  I sang in choir during middle school years, and joined our Unity choir in 1980 as an alto, where I sang for 3 years til my son was born.  After working several years in the church Youth Dept on Sundays, I rejoined the choir around 1994-95 to date.   I was asked to sing my first solo in 2001, and to join our separate Music Team in 2002, which has been an amazing gift ever since.  Under Ron Council's knowledgeable and compassionate tutelage, I've been blessed and stretched a lot, singing predominantly 1st alto but also as 2nd alto and 1st soprano over the years.   Singing is like praying at a different level, and what a gift it's been to be able to be part of a group and share it – the feel of balanced vocal harmonies blending or sharing a beautiful song's message vocally feeds my soul like nothing else ~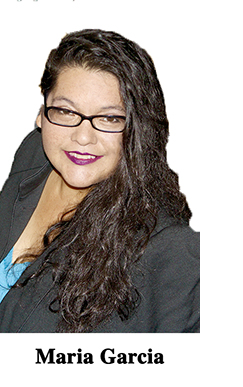 Maria Garcia
Percussion/Vocals
I've been with the choir and Music Team for over 15 years. Learning new music, the opportunity for growth, and the found family I now have keeps me coming back.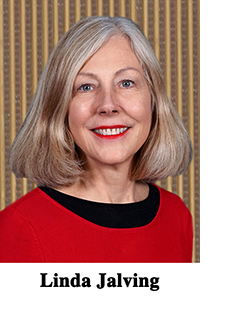 Linda Ronelle Jalving . . .
Vocals
Linda considers singing one of her greatest joys. She is a versatile singer, and in addition to her 30 year singing ministry at Unity San Diego, her career includes the San Diego opera production of "Aida" (chorus), appointed soloist by mayor Dick Murphy for the San Diego Days of Remembrance for victims of 9/11 at Balboa Park, soprano soloist with the San Diego Festival Chorus (including a Scandinavian tour), and soloist for the San Diego Civic Chorale's performances of Handel's "Messiah" and Camille Saint-Saens "Christmas Oratorio".     
On a lighter note, Linda has performed solo and ensemble work for private and corporate events with the Singer's Workshop including groups such as "Flower Power Revival", "Bobby Socks and the Silk Stockings", and "Victorian Carolers".  She also played Genevieve in an original parody called "Scamalot", and spent many seasons with the La Jolla Soroptimist's production of "Village Vaudeville".  Linda sang with "The Violettes" (a girl group trio with purple sequin dresses and bouffant purple hair – such fun!) for several years, and "Classique", a trio performing African American compositions, including Spirituals and Gospel music. She had a standing Friday night gig performing standards, Broadway and classical selections at La Dolce Vita Restaurant in La Jolla, CA. until 2020 and enjoyed producing and performing at several Cabaret Dinner Shows.
Linda also uses her creative talents in her "day job", as owner/operator of JEWELS BY THE SEA, a unique jewelry boutique at 1237 Prospect St. Suite B in La Jolla, CA. To hear a sample of Linda Ronelle's singing, visit www.gemdiva.com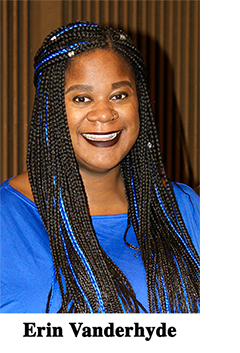 Erin Vanderhyde
Vocals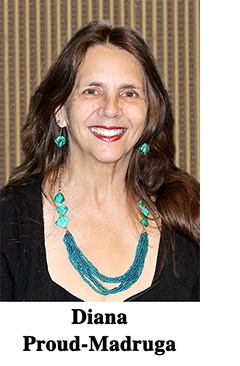 Diana Proud-Madruga
Percussion/Vocals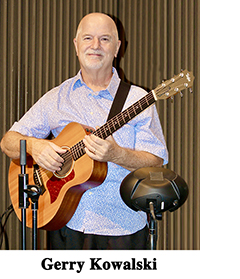 Gerald M. Kowalski
Tenor/Guitar   
Gerry completed a bachelor of arts degree in music, concentrating on classical guitar performance, at William and Mary in Williamsburg, Va in 1980. During his college years he participated in and later led the "folk music" team at St. Bede's Catholic Church in Williamsburg. Upon graduation he became an apprentice luthier at the Colonial Williamsburg foundation, completing with journeyman papers in 1988. Seeking a free-lance career path as an instrument builder and repairman, Gerry moved with his wife Rashna and 3 young sons to Mesa, AZ in 1991, which didn't lead to immediate prosperity but did put Gerry in the right place at the right time to learn of an opportunity at an up-and-coming guitar manufacturing company called Taylor Guitars – only 400 miles away in SD! Establishing residence here in 1992, Gerry and Rashna soon began looking for a spiritual home for their still-growing family. It didn't take long to find that home at Christ Church Unity, now Unity San Diego. At first Gerry and Rashna were involved in youth ministry, a natural fit given their family situation. Later Gerry joined Rev. Blair's church band The Affirmatives, and a little later the choir led by Eileen Moss, for whom Ron Councell was accompanist at the time. When Ron took on the leadership of the music program, Gerry was honored to be invited onto the Music Team, where he has remained to this day. Gerry's spiritual and musical home is at Unity San Diego.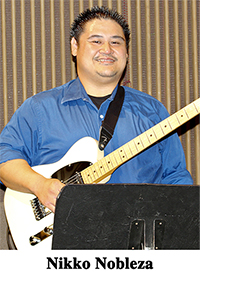 Nikko Nobleza
Guitar
Nikko Nobleza has been playing guitar for 20 years and has been part of the Music Team since December 2021. He has earned a Bachelor of Music degree in Jazz Studies from San Diego State University. Some of the theatres he has played for include The Old Globe, Cygnet Theatre, and San Diego Musical Theatre. Nikko is also the in-house composer for two film production groups, Almost Good Films and Jabronie Pictures. 

P J Bovee
Bass and Singer
Described as a, "very pleasant man in his thirties," by no less than three doctors in the same amount of years, PJ Bovee is a professional musician by night and the owner of a marketing agency, Heights Media, by day. PJ first came to Unity San Diego, then Christ Church Unity, in the Spring of 2009 as a musician for hire at that year's Easter services. From that time until January of 2018, PJ played at Unity 5-10 times a year at the big holiday concerts and also as a sub for Rev. Blair (on the bass, not preaching, mind you) or Gerry whenever one of them was out.
After Rev. Blair announced his retirement, PJ was offered the bass seat every week and he jumped at the chance to take it. You see, even though his services at the church were infrequent, PJ always felt at home when playing at Unity San Diego. After a few years of regular attendance, it made sense and felt right to PJ to actually become a member of the church, so he did in January of 2021.
PJ shares a life with his beautiful and supportive wife, Meag, fiery and adorable daughter Frannie, and the cutest pug in the world, Walter, at their home in nearby Rolando Village. When he's not performing, PJ is an avid runner, hiker, and woodworker and is trying to show his family the joys of camping. The pug's not really having it, but the girls remain open-minded.
Ramon Hernandez
Drummer
Unity San Diego Choir
Many of our past performances (both Virtual and In Person) are posted here on our Community page.
Our choir at one of our Christmas Concerts.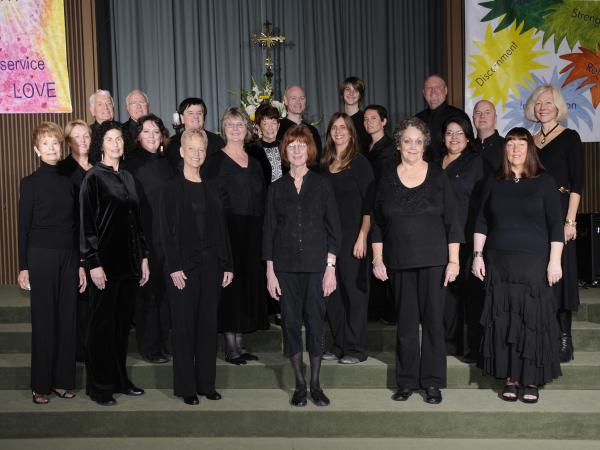 . . . and here is our Unity San Diego's Virtual Choir which preformed several times from 2020-2022!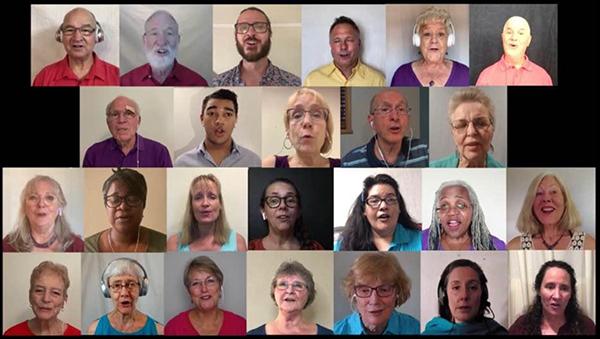 Visit from Jennifer Ferrin
On my recent visit to Unity of San Diego, I was amazed and overjoyed at the quality and level of musicianship of their music team.
The first thing I noticed was that the set up on the platform was VERY impressive; every singer had their own microphone, monitor, and music stand.
The second thing I noticed was the warm, friendly vibe that they had with each other and with me.  Everyone was welcoming, loving, respectful and there on time!
The third and most important thing I noticed; they had all done their homework and were absolutely ready to go when it came time to run my music. During the actual service, everyone was spot on and did an incredible job! Everything flowed effortlessly and seamlessly.
Thank you to Ron Councell, the music director, as well as the rest of the team, for being so professional and for doing an outstanding job. I can't wait to come back soon and bring more music!  These people rocked my world!
Sincerely,
Jennifer Ferrin