Everlasting Serenity Spiritual Recovery Ministry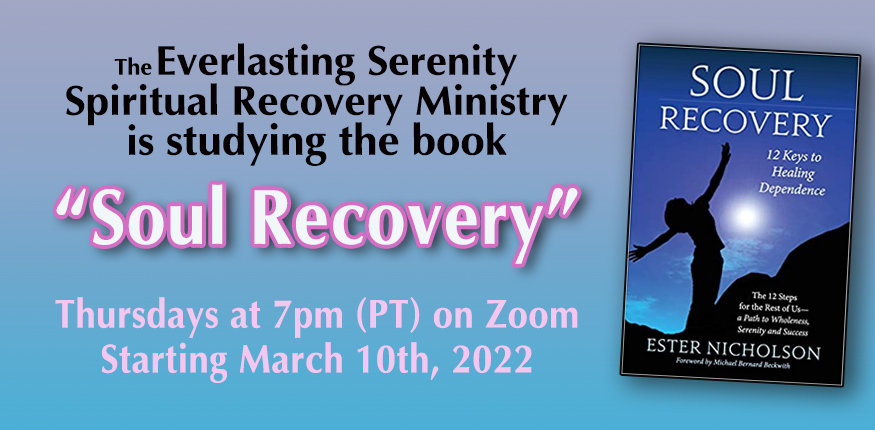 12 Keys to Healing Dependence -12 Step & Spiritual Practice - Beginning Thursday March 10th at 7pm (PT) on ZOOM with Rev. Karla Lightner.
Continuing through Thursday, June 9th at 7pm (PDT)
Throughout the month of May we will continue to expand the study of the 12-Steps to include spiritual processes. Author Esther Nicholson states, "Soul Recovery takes the essence of the 12-Steps and incorporates widely-accepted spiritual practices with a deeply compassionate approach."
Please join us on Thursdays at 7pm (PDT) as we delve into 12 weeks of recovery and spirituality.
Everlasting Serenity will be taking a summer break for the remainder of June. We will resume July 7th.
While this ministry is primarily for those who are in recovery and families whose lives have been touched by addiction, you do not have to be in recovery to be a part of The Everlasting Serenity Spiritual Recovery Ministry.
For more information, please contact the church office at 619-280-2501.
When
May 19th, 2022 7:00 PM through 8:30 PM